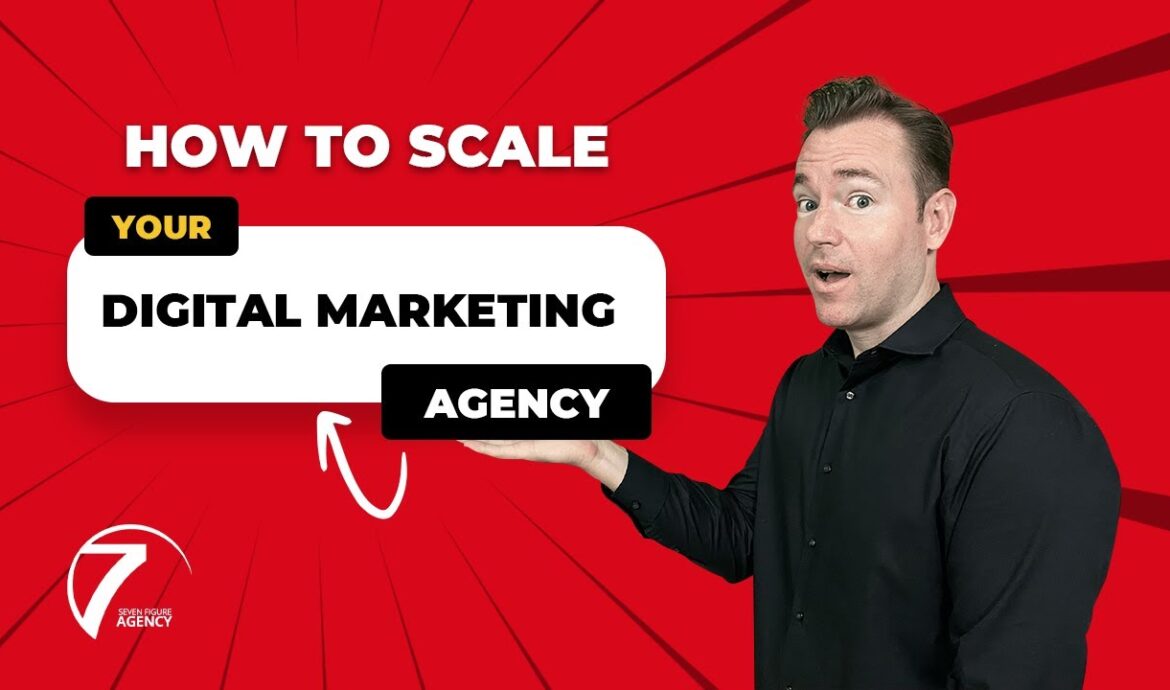 Written by Clare Louise on May 4, 2023
How to scale a digital marketing agency?
Seo
Running a digital marketing agency can be challenging, especially if you're trying to scale. This is because a digital marketing agency requires different skills than other businesses.
Scaling a digital marketing agency takes a lot of hard work and patience. But with the right strategies, you can overcome the challenges and scale your business successfully.
1. Hire the right people
Running a digital marketing agency is a lot of work. It involves advertising and selling your services, managing finances, recruiting new team members, and creating growth strategies. Getting these responsibilities right can be challenging, but if you're successful, your agency can scale over time and meet your goals.
One of the most important parts of scaling your business is hiring experienced specialists like Ihor Lavrenenko. This is an especially tricky task in a highly competitive industry like digital marketing, where you'll need to stand out from the crowd and find the best talent around.
To find the right people for your team, you'll need to establish a clear hiring process and conduct interviews with candidates. This process will ensure that you're only recruiting people with the right skill set and can fit into your agency's culture.
You'll also want to make sure that your prospective employees have the right attitude towards their work. This includes a commitment to their own development and a willingness to learn.
Whether you're bringing on someone to manage clients or a team member, it's important to ensure they are a good fit for your agency's culture. Recruiting people that have the right work ethic and are committed to their goals is a big step towards creating a successful and long-term company.
You can help your employees develop new skills by offering training opportunities and mentoring programs. This will enable them to expand their expertise and help your agency grow in the future.
2. Expand your service offerings
One of the best ways to scale your digital marketing agency is to expand your service offerings. This will not only help you attract more clients, but it can also help you increase your profits and reach new markets.
The first step in expanding your services is to decide what you want to offer your clients. This may involve identifying a specific niche that your agency is not currently serving. For example, a food and beverage business or an in-person group like a gym or workshop venue could be a great fit for your services.
If you're not sure where to start, do some research into the market in your area. Find out what kinds of services people in your target market are looking for and how much they are willing to pay. This will give you a better idea of what to focus on as your business grows and how to scale.
Another way to expand your service offerings is by investing in new technology. Having the right software can make a big difference in the way your team works. This will save them time and allow them to focus on other aspects of their job.
Finally, hiring the right talent is crucial when it comes to scaling your agency. It can be difficult to find entry-level employees who are both able and interested in your company's mission. This is why it's important to have a clear strategy for recruiting and screening applicants before you begin expanding your team.
Luckily, there are many tools available that can help you do just that. For instance, an automated reporting tool like Metrics Watch can save your team hours of slogging through reports manually and keep them up to date with accurate data.
3. Invest in the right tools
Investing in the right tools can make a big difference when it comes to scaling your agency. There are lots of different software-based tools that can help you manage your workflow, improve efficiency, and save time.
Whether it's an all-in-one project and resource management tool or a simple time tracker, you can find something that suits your agency's needs. For instance, a time tracker can be a great way to keep everyone on the same page about work deadlines and other responsibilities.
Another tool you can use to streamline your workflow is a client relationship management (CRM) system. These CRMs help you track client details and provide more personalized service. You can also use them to build relationships with clients, which is key to creating a long-term business relationship that will help your agency grow in the future.
A good CRM can make a huge difference when it comes to scaling your digital marketing agency. It can help you manage client data more easily, identify new opportunities to grow your agency and increase sales, and keep track of all your team's activities so you can stay on top of your goals.
Getting the right tools is essential for scaling your digital marketing agency, especially if you want to offer more services and products. It's a big investment, but it can pay off in the long run. You'll have a more efficient and cost-effective agency, which will enable you to scale even faster in the future.
4. Create a unique work culture
A positive work culture can help your business thrive in many ways. It can boost employee engagement, improve productivity, and increase customer satisfaction.
A good workplace culture is a combination of company values, vision, and mission. These elements help employees find meaning in their work and make them excited to come to the office each day.
To create a positive culture, your leadership team must be employee-focused, empathetic and authentic. This sends a strong message to employees that you care about them as people and not just as a paycheck.
You can also build a strong culture through a transparent communication strategy and by encouraging open dialogue. This allows people to speak up when they need to, and can prevent workplace issues before they escalate.
Creating a positive workplace culture requires sustained efforts by your HR department and management team. It's important to communicate the company's goals and values, and to hold meetings on a regular basis to revisit the goals and ensure everyone is on board.
Another key element of a positive workplace culture is the environment in which your employees work. It is crucial to establish a structure that supports flexible working hours and an efficient use of technology.
For example, if your employees are remote workers, consider providing a virtual office space that allows them to work from wherever they prefer. This can also help with team collaboration and efficiency, while providing an alternative to a traditional office space.
Whether you are a large organisation or a small startup, the culture you establish will impact your employees' experiences and how they approach their work. By following these tips, you can improve your company's work culture and attract the right talent for your agency.
5. Create a strong marketing strategy
Having a strong marketing strategy is one of the most important aspects of running a successful digital marketing agency. It can boost your creativity, help you reach the people who want to engage with your company the most, and create habits that last.
The first step to creating a marketing strategy is to understand your goals. These can range from driving more traffic to increasing sales or even boosting search results rankings.
You can also use your marketing strategy to identify your target audience and find out what they want and need in the market. For example, if you are selling power tools, your ideal client may be general contractors who want a high-quality product that will improve their lives.
Once you have identified your target audience, it is essential to make sure that your products and services meet their needs better than your competitors. This is done by doing market research and conducting reports on your target audience's demographic, behavior, and lifestyle.
When you are creating your marketing strategy, be sure to include all of these factors so that your business can be profitable in the long run. It is also vital to update your plan regularly so that you can respond to changing customer needs and economic conditions in your industry.
The final aspect of creating a successful marketing strategy is to set measurable goals that will guide your efforts. The results of these goals will ultimately determine the success of your marketing campaigns.
Another key step to establishing a successful marketing strategy is to hire the right people. The right people can help you scale your agency by attracting new clients and retaining existing ones as well.